Pga Gayaw Children... and their new hope in education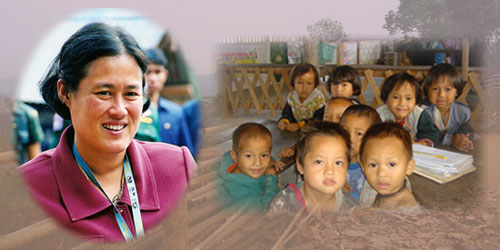 Her Royal Highness Princess Maha Chakri Sirindhorn has worked on development projects for children and young people living in remote areas of Thailand for over thirty years. Starting from the idea of doing extra work in rural schools where students were malnourished, Her Royal Highness experimented on advising schools to start their own vegetable plots and planting fruit trees, providing knowledge in agriculture and nutrition.
The outcome of her effort has resulted in continuous improvement in nutritional and health status of school children in remote areas and food security within the region.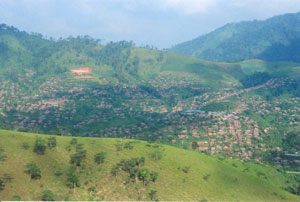 In mountain areas of northern Thailand, Pga Gayaw hill tribe lives their lives naturally, mostly without opportunity to get access to education and health services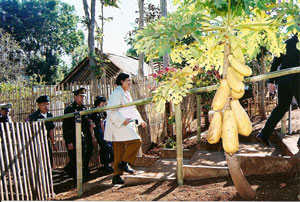 Her Royal Highness Princess Maha Chakri Sirindhorn visits hill tribe villages regularly. She observes that most villagers live far from schools
and it is hard for them to travel to schools everyday.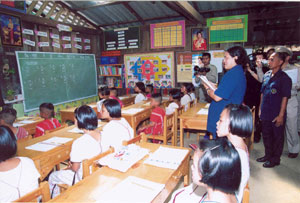 Her Royal Highness Princess Maha Chakri Sirindhorn pays a regular visit to
the Community Learning Centres in Tak Province
and Omkoi DIstrict in Chiangmai Province
to observe the progress of the development.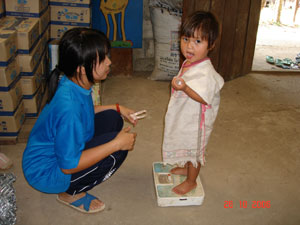 Teachers in Hill-tribe Community Learning Centres, not only teach the young students,
including their parents and other villagers,
but also have the duty to monitor the progress of student's health.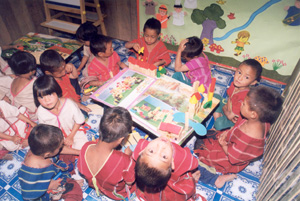 School children in Mae Ra Ar Nai village, Omkoi District, Chiangmai Province