Background of H.R.H. Princess Maha Chakri Sirindhorn Charity Fund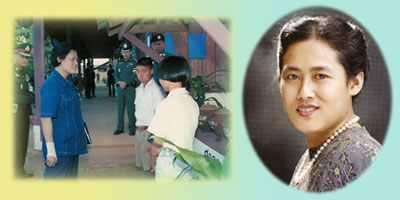 Background of H.R.H. Princess Maha Chakri Sirindhorn Charity Fund
For over twenty years, Her Royal Highness Princess Maha Chakri Sirindhorn's royal duties have been impressed by Thai people. Her Royal Highness has tirelessly assisted her people and developed her country. To support her numerous royal projects and to be parts of helping the disadvantaged, Thai people have altogether bestowed their money upon Her Royal Highness.
Her Royal Highness has given this amount of money to develop many aspects of her people's lives such as living condition, education for Thai youths in remote areas, higher education, natural disaster victim relief, and occupations for the disadvantaged, to name a few. She has also supported other charitable projects such as hospitals and foundations, to name a few.
Then, the amount of money bestowed upon Her Royal Highness has tremendously increased. She, therefore, initiated a charity fund, namely "H.R.H. Princess Maha Chakri Sirindhorn Charity Fund" to grant the money according to the objectives of the Charity Fund.